About the company
The trust bestowed upon us by our customers is proven by the fact that the AB Group is the only Polish company to be listed among the nine largest IT distributors and e-commerce solution providers in Europe. What is more, for many years now we have held a leading position in Poland, as well as in Central and Eastern Europe. We provide you with 100,000 products – take advantage of the opportunities we give you and become one of our 16,000 business partners. We are one of the leading providers of cloud and e-commerce services, Value-Added Distribution (VAD), as well as household appliances, consumer electronics and toys. In order to meet your requirements, we use our extensive logistics facilities, which enables us to constantly expand the scope of our activities and grow the number of our business partners.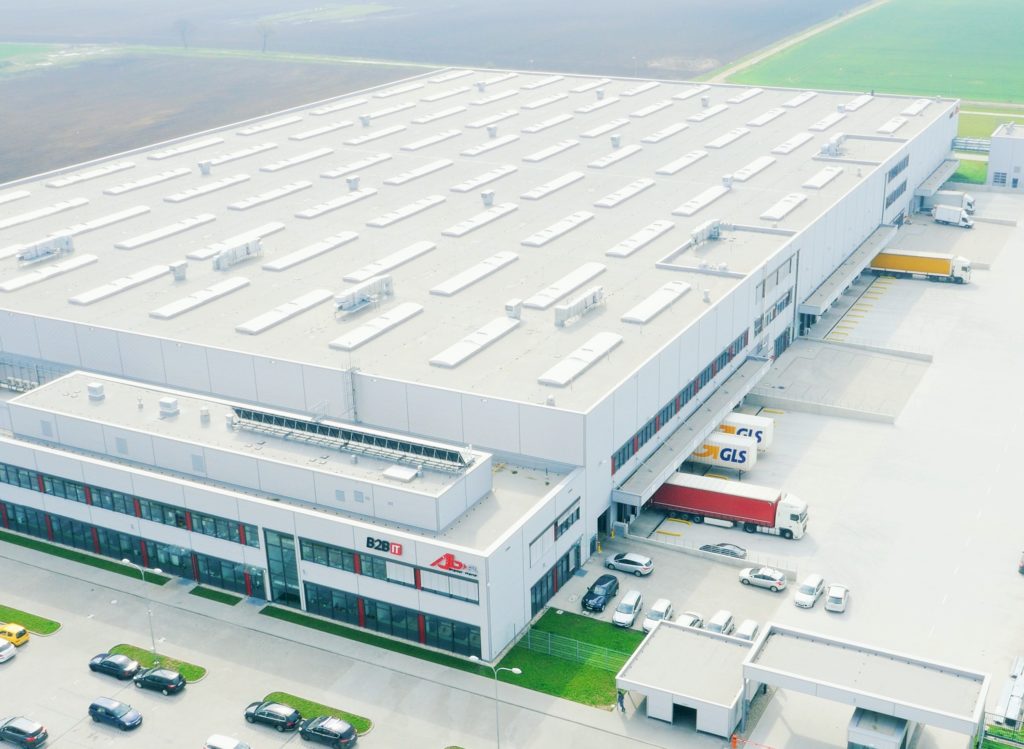 Our history began in Wrocław at the beginning of the 1990s. Andrzej Przybyło is the founder of the company and the current President of the Management Board. Since 2006, AB S.A. has been listed on the main market of the Warsaw Stock Exchange in Warsaw.
In 2007, AB S.A. purchased 100% of the shares shares of ATComputers Holding a.s. – a group of companies operating in the IT distribution industry in Czech Republic and in Slovakia, the largest manufacturer of PC in Czech Republic and owner of a network of computer stores.
Today, the AB Group is the largest distributor of IT and consumer electronics in the region of Central and Eastern Europe, based on volume of trade and number of clients. Its annual revenue amounts is over 13 billion PLN. Directly operating in Poland, Czechia and Slovakia, we are a strategic distribution partner for the majority of the world's leading vendors of new technologies, and we are selling their products with 16,500 business partners in mind. Our regular offer includes nearly 100,000 products made by over 800 vendors from all over the world.
Currently, our headquarters is located in the ultramodern Distribution Centre in Magnice near Wrocław.