Daria dreamt of a laptop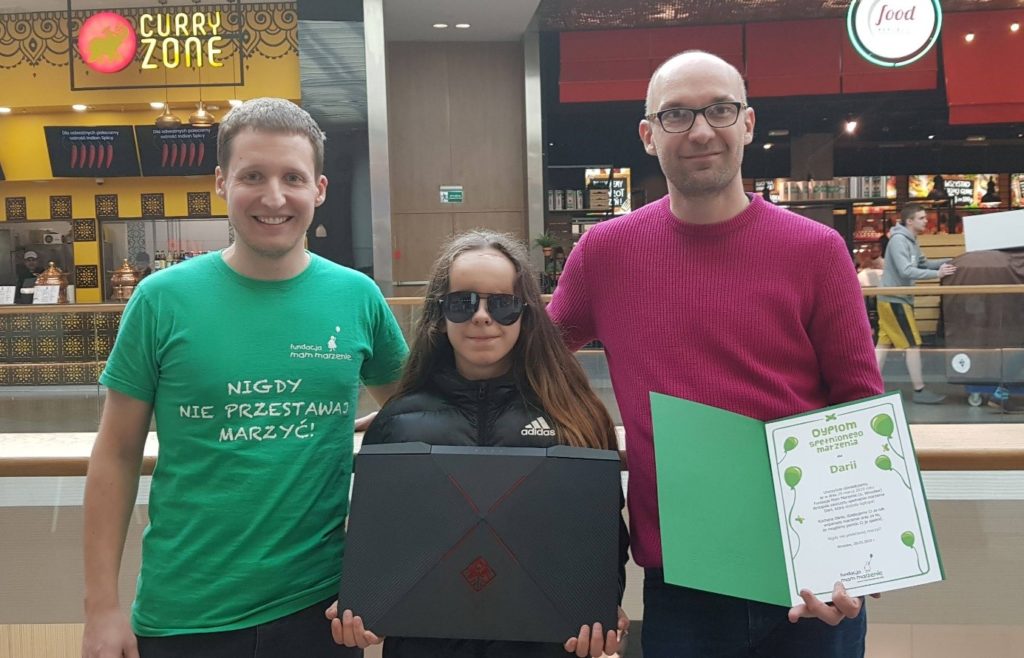 We realized Daria's dream on a Friday afternoon at Galeria Wroclavia. At first Daria didn't know why she was going to the shopping mall with her parents, but it turned out that her Dad had a speakerphone in the car and unfortunately the surprise was spoiled 🙂 However, this did not spoil the mood, and Daria was very happy when we handed her a laptop together with a great backpack.
Daria, thank you that we could make your dream come true, remember to keep dreaming because as you can see it works !!