Aleksandra's dream comes true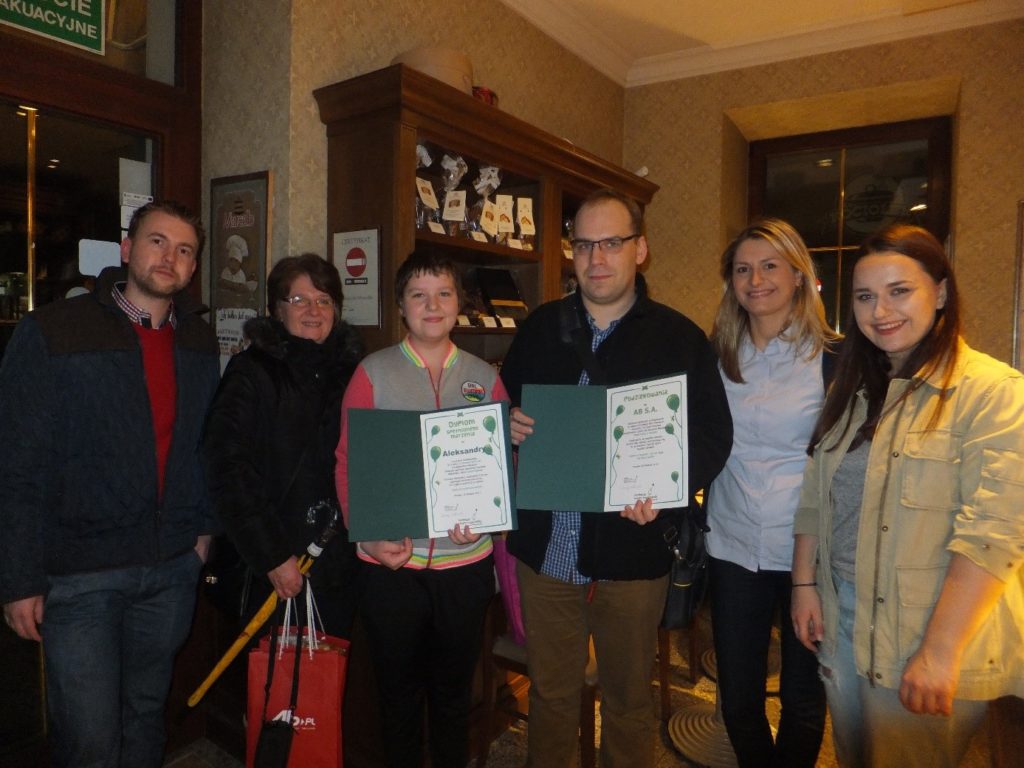 On an autumn Sunday evening we had the pleasure to fulfill Ola's dream.
We were all very excited, especially since it was a surprise for our Dreamer. Officially, Ola came to a charity concert organized by the Mam Marzenie ( I have a dream) Foundation, but she did not know that before the performance her dream was to be fulfilled. Meanwhile we were waiting for Ola in the cozy cafe "Marcello Consanni".
After a short while Ola joined us with her mother and two sisters. At the beginning our Dreamer was slightly stressed by the whole situation, but after a moment you could see the joy all over her face.
With a smile, she unpacked the gift, an Acer laptop and a bag with the motif of the old town.
Operating the new equipment seemed complicated, but our colleague from AB was happy to help, and Ola joyfully took advantage.
After fulfilling her dream, we went to the "Nietota" Club for the aforementioned charity concert. We walked through the Market Square, which looked beautiful at that time. The Christmas market already began and the decorations made a great impression on Ola and her whole family. She was smiling all the time and you could see that she was very joyful.
We wish you Ola a speedy recovery and we hope you will be satisfied with the computer you received.